that day, however, is not today.
In other news, life is pretty good thus far (it says something about my state of mind that I immediately checked my phone to make sure I hadn't missed some sort of life-ending phone call-- just one of those per lifetime will do, thanks). I'm already hella impatient for STXII to come out
BECAUSE SOME OF THE FABULOUS AUTHORS IN THE FANDOM ARE STRAYING TO OTHER THINGS AND MY MONOGAMOUS FANDOM HEART CAN'T TAKE IT ANY LONGER~~
because, huh, um, I like Trek? A lot.
Also, go read corpus_invictus's
Half of my Heart
because not only is it
a fill for a prompt I left on the kink_meme
heartbreaking, but just plain old
good
. ST big bang is also cranking out some pretty fantastic stuff so far, although having a novella-length fic to read pretty much every day isn't doing wonders for my work ethic-- what else is new?
Um, journal style and userpics
probably
going through a revamp soon. I hate redoing journal styles, makes me feel like an old fogey who doesn't know how this whole interweb thing works, but it must be done (it was seriously starting to get drab). NEED to revamp my tags page, can't be bothered to give a shit... oh, my life.
And for putting up with what was essentially a useless post-- PICSPAM!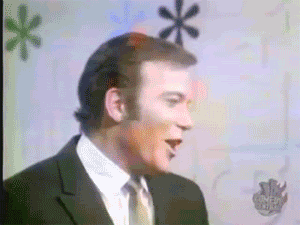 We'll let Mr. Shatner get us started with that adorable butt-wiggle of his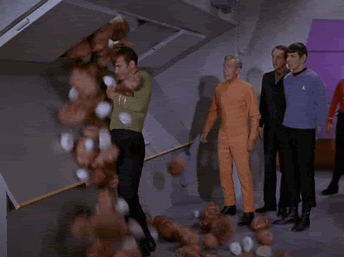 You can't go wrong with tribbles and a fatshirt. Although, I have to say-- WAS ANYONE ELSE FREAKED THE HELL OUT WHEN THEY REALIZED KIRK WAS UP TO HIS EYEBALLS IN
DEAD
TRIBBLES??
No words.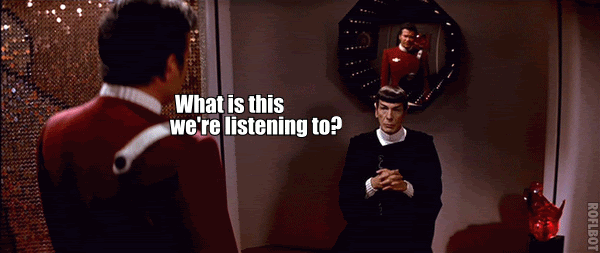 HATERS GONNA HATE, I LOVE 'LOVE, ACTUALLY' UNIRONICALLY AND WITH FULL APPRECIATION OF THE FACT THAT IT IS A SAP-SAP-SAPFEST AND STILL FAN-FUCKING-TASTIC.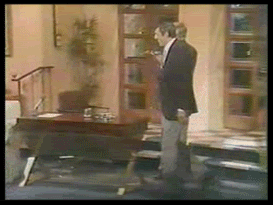 They are my adopted gay grandfathers. True story.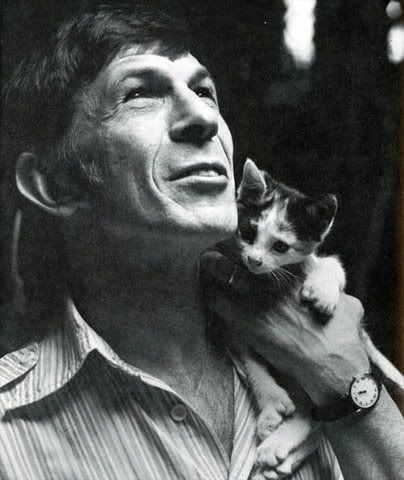 I hate cats, but I love kittens and Leonard Nimoy.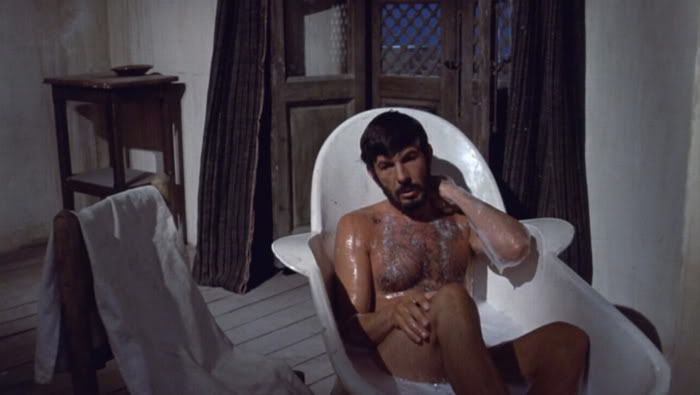 ....you know where I'll be.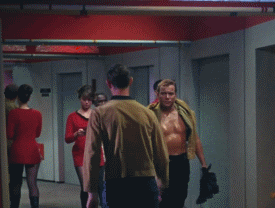 Shiny, sweaty perfection.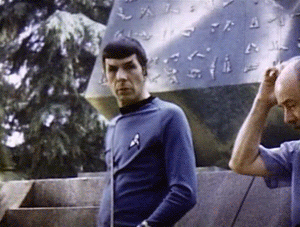 LL&P, bbs.